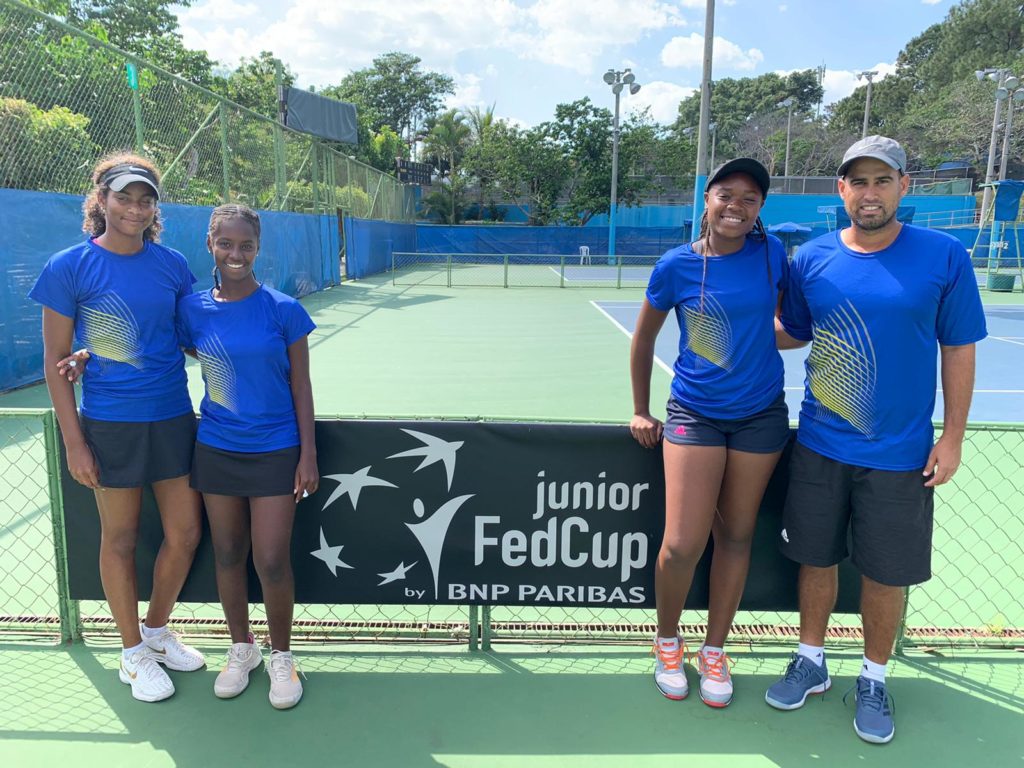 Our Bajan girls are in group D with Suriname, Trinidad & Tobago, and Jamaica. The team will play their first tie on Monday, February 10th against Jamaica. To follow the team, visit www. cotecc.org.sv
Profiles of the Players
Age – 16 years old
DOB – January 29, 2004
High School – Bayside High School
ITF Junior Ranking: 2298
Dana has a UTR rating of 5.72 and has previously represented Barbados in tournaments over the past two years. These include World Juniors in 2018 and Junior Fed Cup in 2019. Her coach is Marcus Bennett of Norm Holmes Tennis Complex, Florida USA and she was previously a member of Ocean View Tennis Club in Barbados.
Hannah S.B. Chambers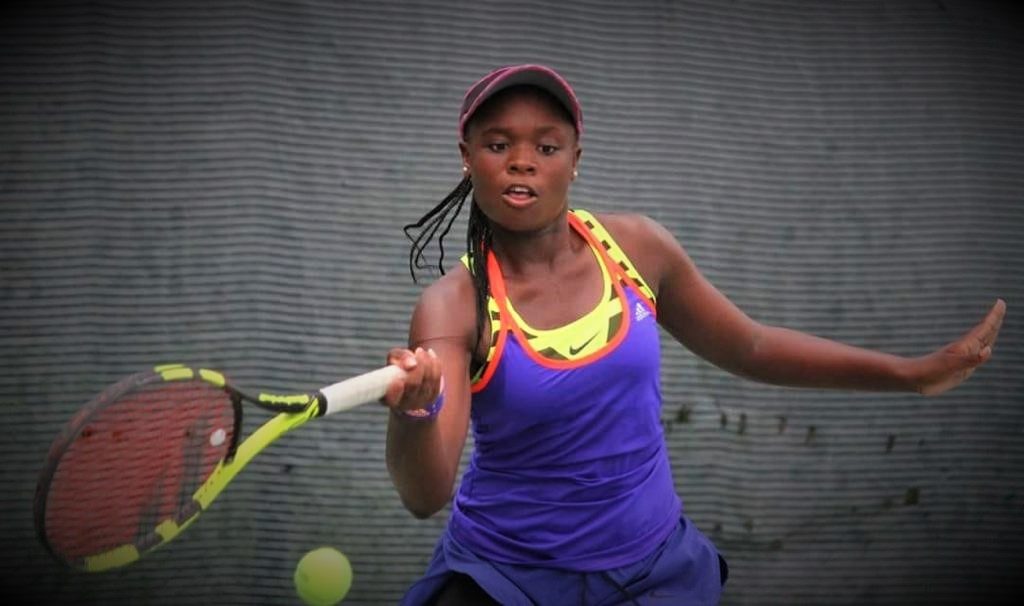 Age – 15 years old
D.O.B: – February 16, 2004
Secondary School – The St. Michael School
Coach – Sydney Lopez – Ocean View Tennis Club
Current Ranking Positions:
• ITF U18s World Junior Ranking – #394 at
January 6th, 2020
• National ranking – #1 Ladies Open
• National ranking – #1 U18s
• National ranking – #2 U16s
• COTECC ranking – #7 U18s (current)
• COTECC ranking – #1 U16s (current)
• UTR Rating – #9.5
Hannah Chambers is currently 15 years old with a deep passion for the game of tennis and has an ITF junior world ranking of 394 (January 2020). Hannah has travelled extensively over the past five (5) years, either representing Barbados or attending developmental programs aimed at improving her overall game. She also travels as a member of The Confederation of Tennis of Central America and the Caribbean (COTECC) team in conjunction with the International Tennis Federation (IFT), through funding provided by the Grand Slam Development Fund (GSDF).
Barbados teams met at the airport in El Salvador
Our junior boys and junior girls teams met at the airport on Saturday as one team was leaving and the other team arriving.
Boys U16 Junior Davis Cup team finishes in 10th place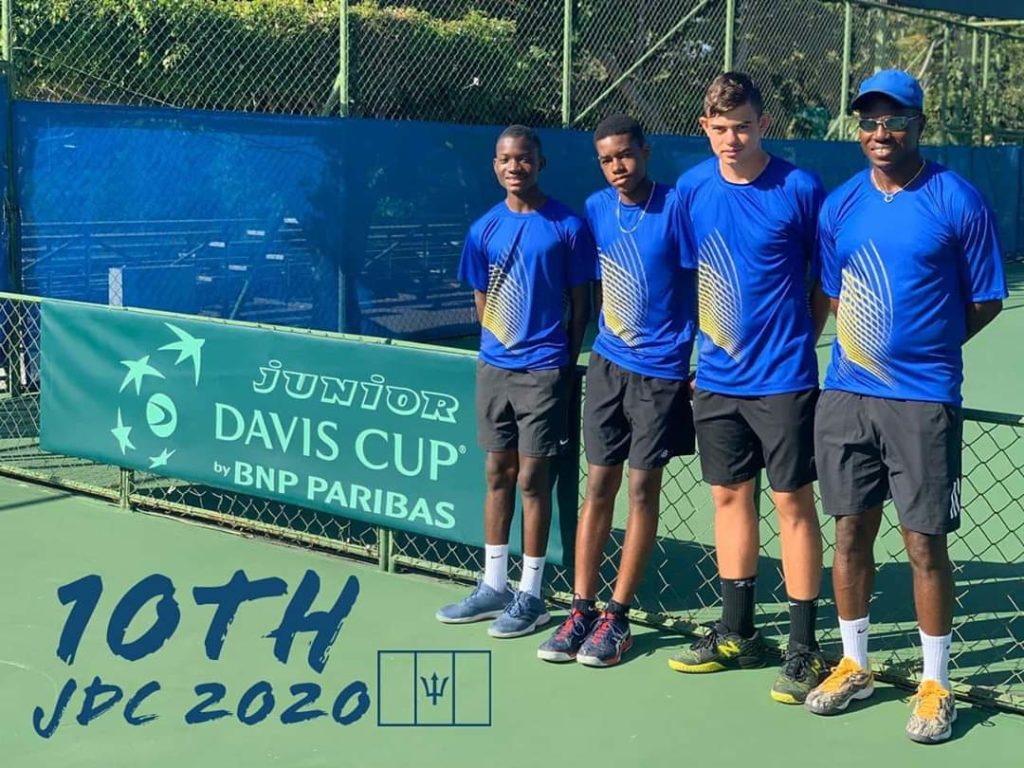 The Barbados Junior Davis Cup team fought hard and finished in 10th position out of 16 teams at the recently concluded Junior Davis Cup in El Salvador. Well done team! #JuniorDavisCup

Age: 14
D.O.B: December 5, 2005
School: Queen's College
Barbados Ranking: Under 16's #1 and
Under 18's #2
ITF Junior Ranking: 2157
Represented Barbados at World Juniors pre-qualifiers 2018 and Junior Fed Cup pre-qualifiers 2019
Coach: Damien Applewhaite – Advantage Tennis Services
Club: UWI Blackbirds
Serena Bryan is a 14-year-old student of Queen's College. She is currently ranked #1 in Girl's under 16 and #2 in Girls' under 18 in Barbados and has a Junior ITF ranking of 2157. Serena has represented Barbados in previous tournaments, including World Juniors and Junior Fed Cup pre-qualifiers in 2018 and 2019 respectively. Her coach is Damien Applewhaite of Advantage Tennis Services, and she is a member of UWI Blackbirds Tennis Club.