The Barbados Tennis Association has designed an exciting and effective tennis programme for players of every ability between the ages of 4 and 15 years old, giving them the opportunity to participate 3 times a week and more!

Players get quality tennis from a team of highly qualified and experienced team (ITF Certified coaches) specially assembled to carry out the mission – QUALITY TENNIS FOR ALL!
TECHNICAL DIRECTOR : Damien Applewhaite
HEAD COACH: Julian Baird
ASSISTANT COACH: Christian Maxwell
COACH: Simon Lewis
This team also offers demonstrations to interested schools from time to time.
Junior Tennis Initiative (JTI) – 14 & Under Development Programme
Through the National Associations, the International Tennis Federation (ITF) operates a number of programmes to assist member nations with tennis for junior players between the ages of 6 and 14. The ITF believes that each nation should focus a great deal of their activities on this age group and has developed the programmes that form part of this JUNIOR TENNIS INITIATIVE (JTI). The JTI comprises the School Tennis Initiative (STI) programme, the Performance Tennis Initiative (PTI) programme and the Equipment Distribution Programme (EDP).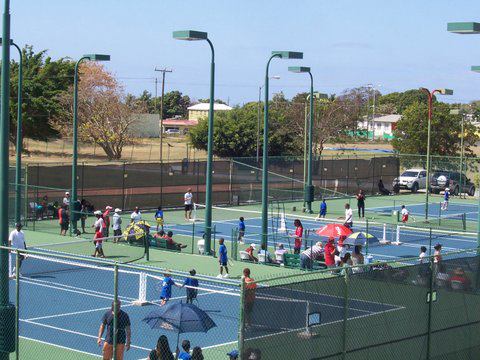 The EDP is an ITF sponsored programme that provides
free equipment such as mini-tennis bats, mini tennis nets,
tennis racquets, transition/low compression balls,
top-grade balls, training balls and strings
for use in the above programmes. The level of equipment
provided depends on the projects being implemented
by each nation and is based on recommendations and
feedback from our Development Officers who visit the
nations in their region on a regular basis
The STI programme first started in 1996 and aims to help nations introduce mini tennis in schools and clubs to children aged 6 – 11 years old. The programme has been very successful in Barbados.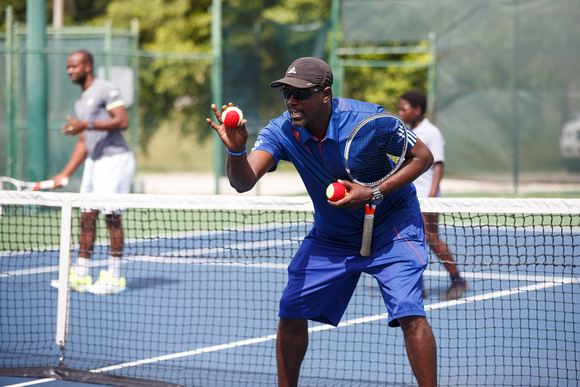 The PTI programme was started by the ITF in 1999 and encourages nations to focus on developing regular "performance training" for their best juniors in the 14 & Under age group at the national level and depending on resources, at regional and club level also. In addition, PTI programme also gives incentives to nations to establish new tournaments for the 14 & Under age group at the national level. Players from the STI programme can thus progress to the PTI programme.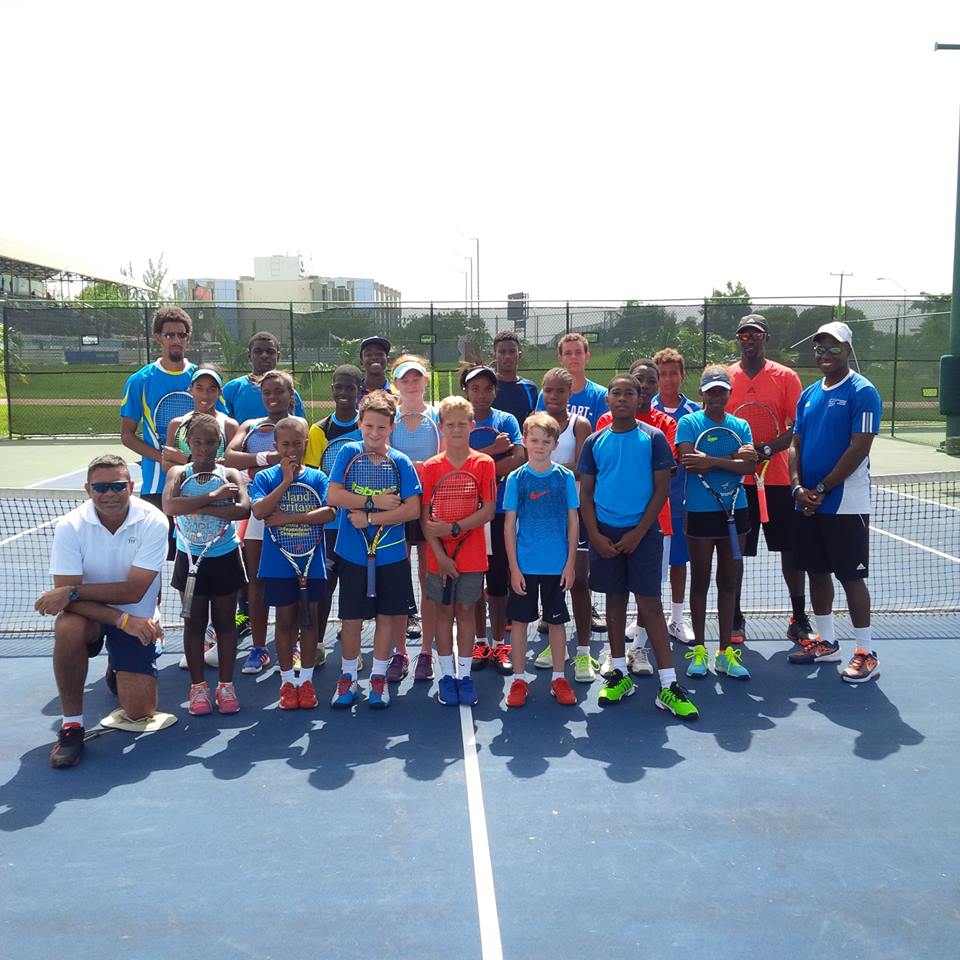 .
For more information on the ITF Development Programmes go to the following link: ITF Development Programme
For more information about the Tennis 10s events offered by the BTA : Tennis 10s
Do you want to keep track of the various posts on the JTI programme in Barbados?

For more information about JTI in Barbados, call the National Tennis Centre tel # 427-5300 or send an email to tennisbarbados@caribsurf.com