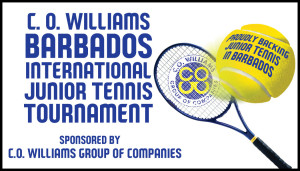 UPDATE April 21, 2018
Please see Final Draws
Many congratulations to Vikash Singh (IND) and Julia Andreach (USA) on becoming double winners.
UPDATE April 12, 2018 –
Coaches/Players
Pls note below SIGN-IN information for the Under 18 qualifying and main draw events –
Under 18 Qualifying draw Sign-in is on

Friday April 13

between 4.00 pm and 6.00 pm
Under 18 Main draw Sign-in is on

Sunday April 15

between 4.00 pm and 6.00 pm
A Player's party will also take place upstairs in the clubhouse at the National Tennis Centre on Sunday April 15 from 4.00 pm to 6.00 pm. All players, parents and coaches are welcome to attend.
The full Sign-In procedures including information on practice courts, ITF Regulations and code of conduct etc are also attached. See
U18s Sign-In procedures
Please read carefully and let us know if you have any queries as soon as possible.
Many thanks.