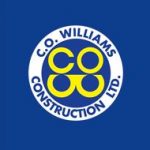 RANKING & RULES : This tournament will be an official Barbados Tennis Association ranking tournament. In addition to the Fact Sheet, the ITF Junior Rules and Code of Conduct will be enforced. The 15 minute default rule will be enforced.
ENTRY DEADLINE : Tuesday August 25 2020 at 6:00pm.
VENUE: National Tennis Centre, Wildey, St. Michael (Tel # 427-5300)
TIMES OF PLAY : Matches Start Between 8:00 am – 4:00pm Daily
FEES: $50 for all events entered – see Age Groups below. $25 for U10 Green Ball only. $75 total for Juniors & Open
ENTRIES TO: All entries must be submitted using this GOOGLE FORM by the entry deadline. No telephone entries will be accepted. All entries must include a valid cell number to be used as the main contact number.
Players must request permission for consideration by the Tournament Director, prior to the start of the tournament, for any time which they are unable to play. Doubles sign in also closes Tuesday August 25, 2020.
This event is kindly sponsored by: