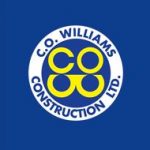 VENUE: National Tennis Centre, Wildey, St Michael.
Tel #: 427-5300 Email: btaadministrator@tennisbarbados.org
The C. O. Williams Barbados International Junior tennis tournament 2022 is a COTECC U14 as well as an U12 Invitational event.
The following details relate to the U12 Invitational event.
Players will not be able to play both the COTECC U14 and the U12 Invitational event.
ENTRY DEADLINE :FRIDAY, APRIL 1, 2022 at 6pm
RANKING & RULES : In addition to the Fact Sheet, the ITF Junior Rules and Code of Conduct will be enforced. The 15 minute default rule will be enforced.
All entries must be submitted using this GOOGLE ENTRY FORM by the entry deadline. No telephone entries will be accepted. All entries must include a valid cell number to be used as the main contact number. On successfully completing the GOOGLE ENTRY FORM you will receive an email auto-response confirming receipt. The person completing the form must be an authorized parent or guardian of the player.
TOURNAMENT DETAILS
C. O. Williams Barbados International
Junior tennis tournament 2022


U12 Invitational


April 17 – April 21, 2022 (rain date April 22, 2022)
See factsheet for details
See Sign in Procedures
AGE
Players must be at least 9 years of age on the first day of play in order to participate in Under 12.
TOURNAMENT FEES
US$50
ENTRY DEADLINE
FRIDAY, APRIL 1, 2022 at 6pm
(for singles & doubles)
TOURNAMENT DIRECTORS
Tournament Director– Marie-Jeanne Symmonds (246-231-4992)
Assistant Director – Cherise Slocombe
TOURNAMENT REFEREES
Tournament Referee – Kevin Clarke
FACT SHEET
Click Here
DRAWS/RESULTS
Click Here
ORDER OF PLAY
Click Here
If you are between the ages of 11 to 14 years old we encourage you to enter the COTECC U14 event. Please note that your entry will need to be submitted to COTECC by the BTA, so please submit your entry request to mjsymmonds@gmail.com by email (and ensure that there is a confirmation of receipt.
This event is kindly sponsored by: